Hi lovely followers, I'm your moderator, and I wore a nautical outfit to a local lolita meetup yesterday! Apparently I don't know how to look at a camera but then you can't see my silly face anyway. :P If I look a bit disheveled forgive me, it was 107F that day! 
This is a closeup of the print on my dress (though I have it in a different color):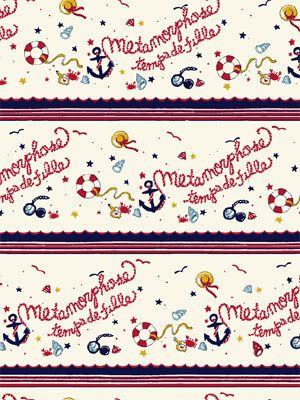 And here's my hat! 
Bye for now, hope you don't mind me!
mangopower reblogged this from fuckyeahnauticalfashion